Back around the 1st of November, I decided to make myself a snowman out of styrofoam balls and Plaster of Paris. As it turns out, I didn't stop with the snowman! Actually, I started another whole project entirely by accident....all because I decided to use polymer clay to make the snowman's nose, eyes, mouth, and buttons. Here is my snowman.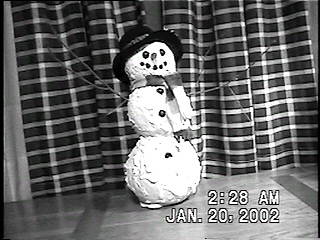 I think my snowman turned out pretty well. Don't pay any attention to the date on the photo. I couldn't find my digital camera, so I grabbed the new movie camera to take the pics. I just haven't had time to program the darned thing, yet. Also, although the pic was filmed in color, it turned into black and white when I converted it to snapshots, and I have no idea why!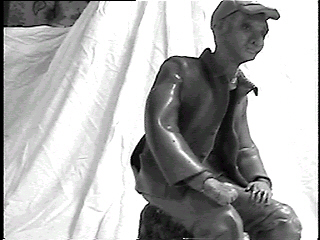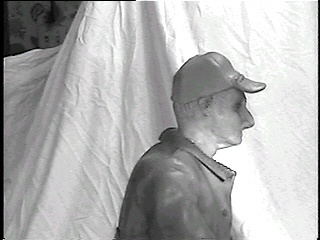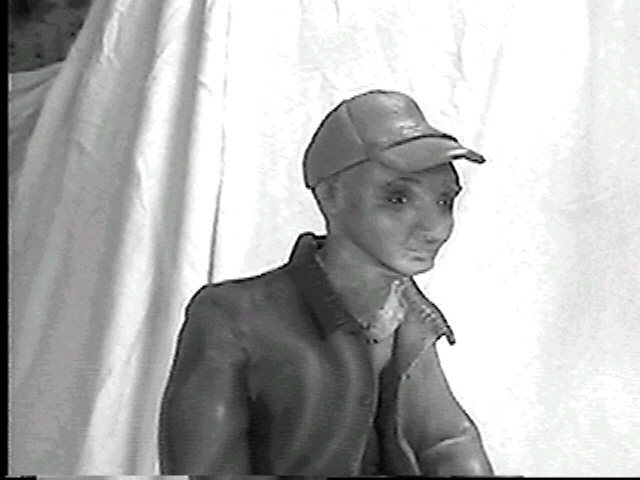 I gave this statue to my brother for Christmas because he and Daddy were so close and because I know how much my brother loved Daddy. Also, I had never really given Jimmie anything "special" that I had made, so I thought he would like to have this reminder of Daddy. I was delighted to see that he recognized it as looking like Daddy right away!
So...now, I have a new hobby! And, all because I was just messing around with a block of polymer clay...just to see what I could do with it! Wow! What fun!