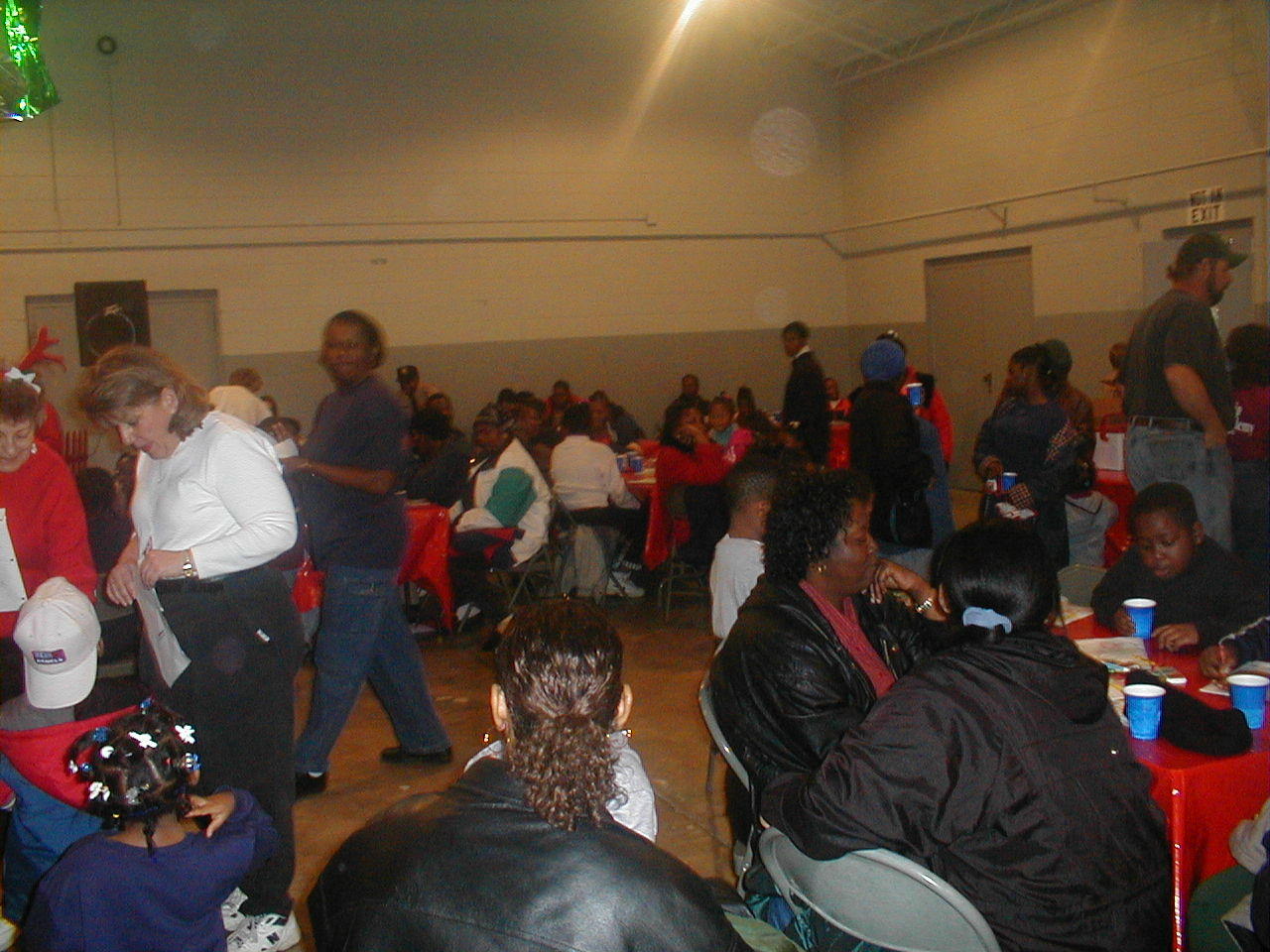 We open the doors to the Clydesdale Children's Christmas Store at 8:00 a.m. on the Saturday before Christmas. Our volunteers have already been hard at work since 6:00 a.m. and will continue to work for the next twelve hours.
To keep from being overwhelmed by the crowd and shortage of space, we send out letters to each family, assigning them a time period of either morning or afternoon. Children receive their gifts on a first-come, first-served basis.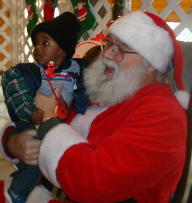 Wow! Look at that!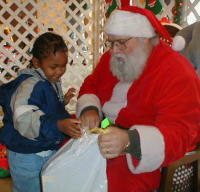 Let's see what we have here...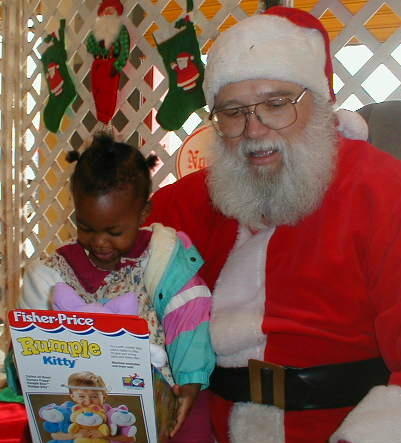 This is just what I wanted!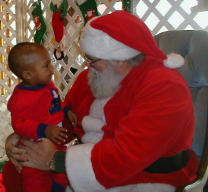 Santa is really cool to talk to!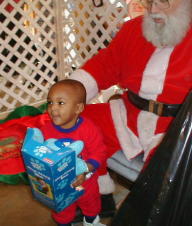 I gotta show my mommy!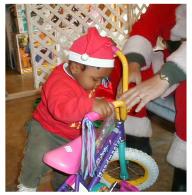 Gotta try it out!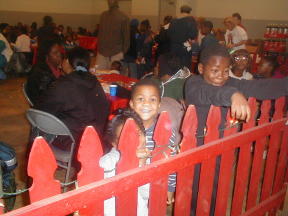 Waiting for Santa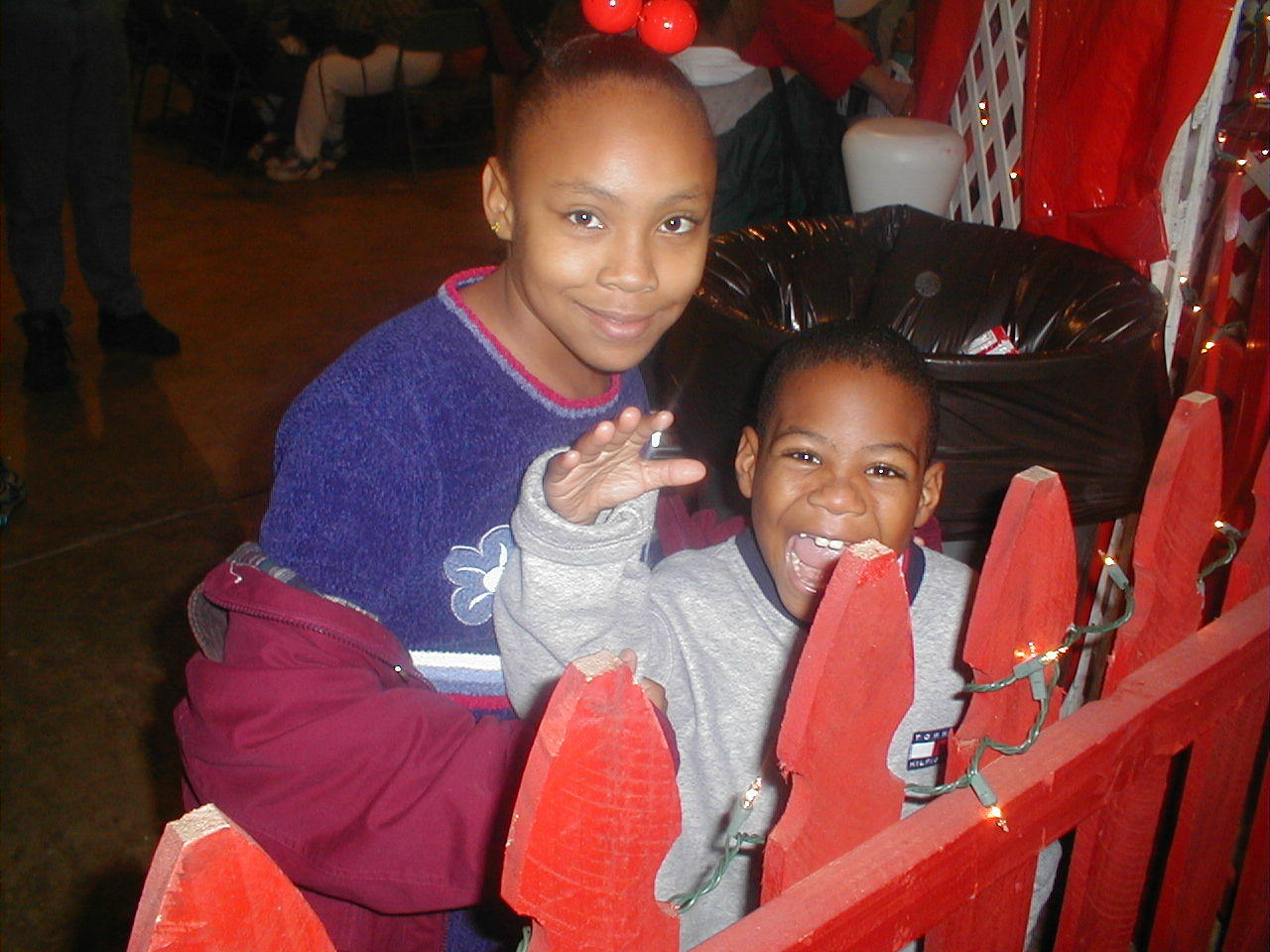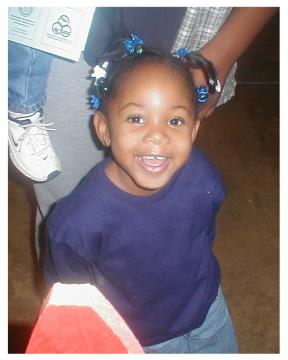 Million Dollar Smiles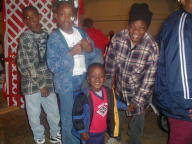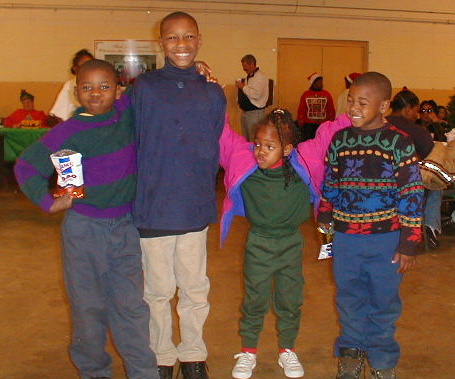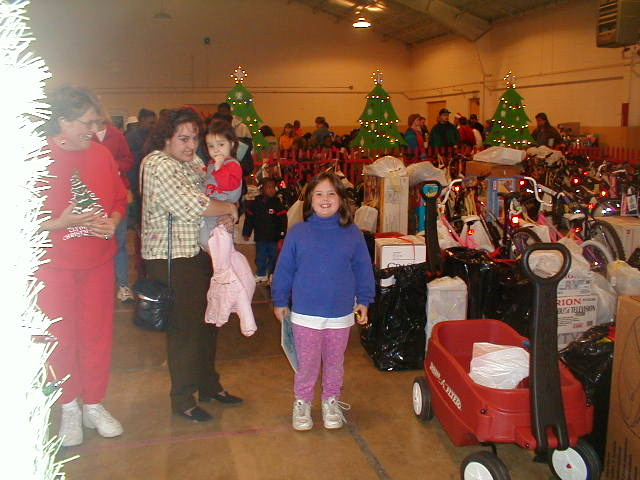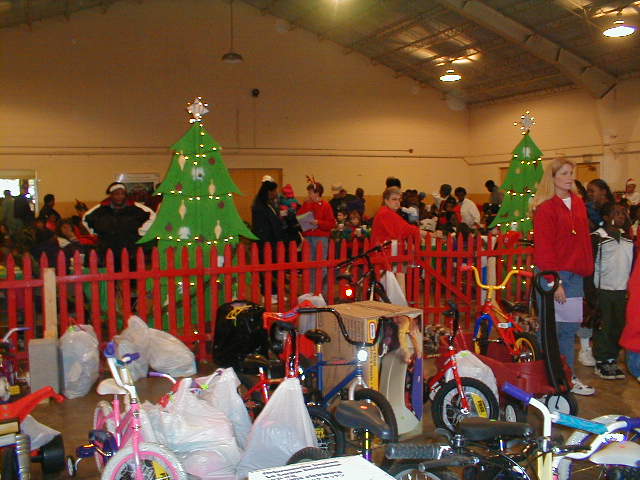 Looks like a busy day!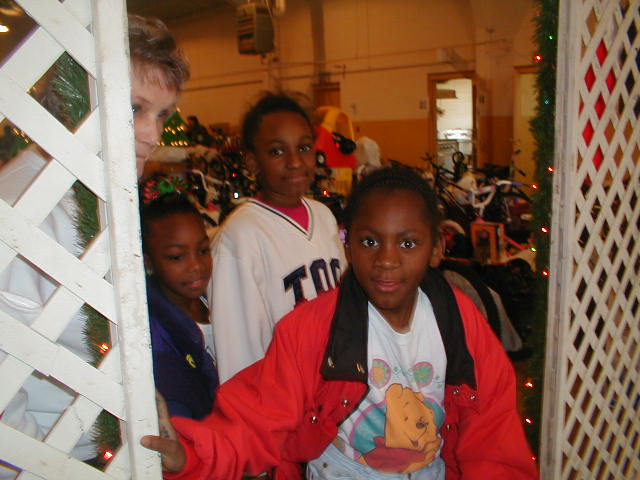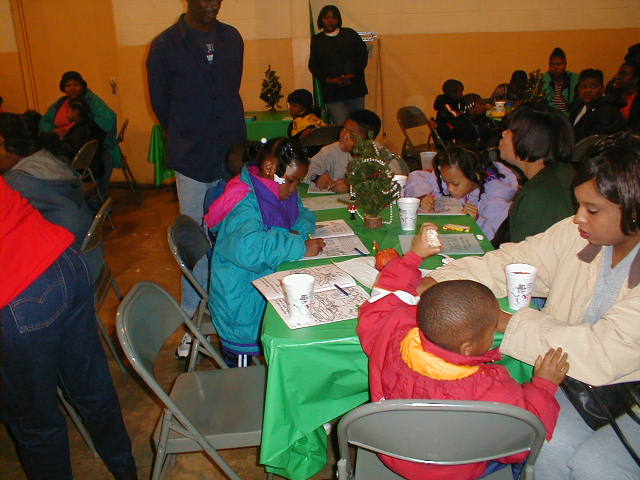 The children keep themselves busy with coloring books.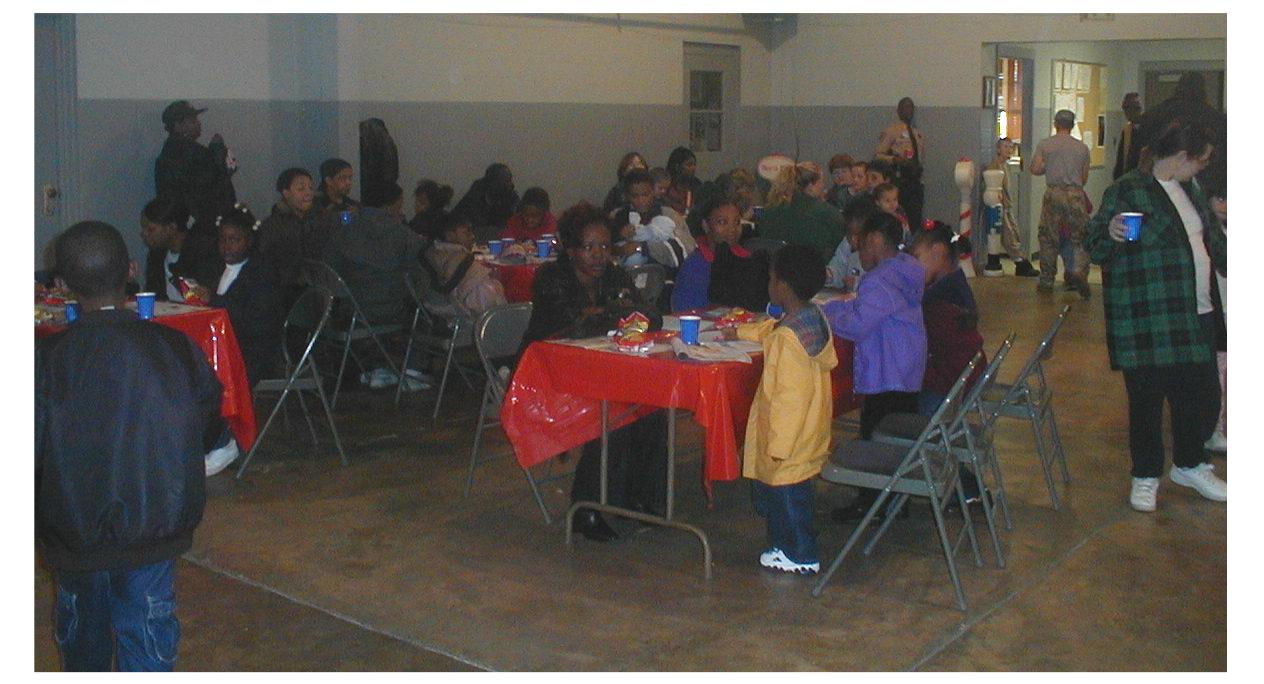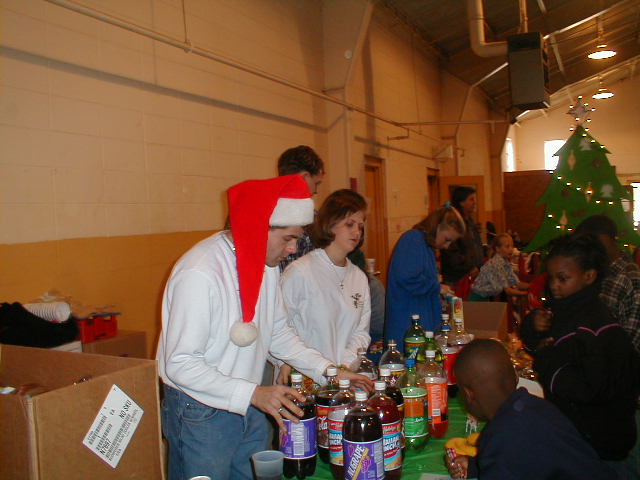 Our hard-working servers keep the crowd fed!
To alleviate the tedium of waiting, we provide refreshments. Coloring books are provided, courtesy of the local USDA office, and we provide crayons so the children are kept busy while waiting. We also bring a couple of portable televisions and VCRs so the children can also watch Christmas videos.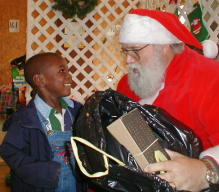 Are we happy yet?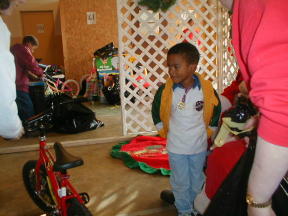 Is that really MY bike??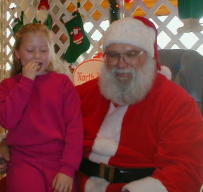 Oh, I'm so excited!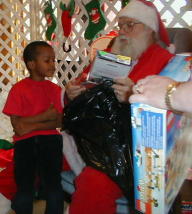 What else is in there?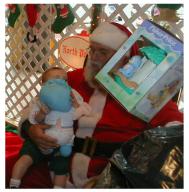 Wow! I hit it lucky!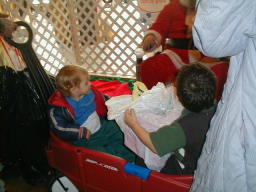 Riding in Style